FreedomGPT Launches Web Version of Uncensored Chatbot and AI App Store
Two million people have visited FreedomGPT.com in search of censor- and bias-free AI. Now, users can access FreedomGPT in the browser without download from their phone or computer.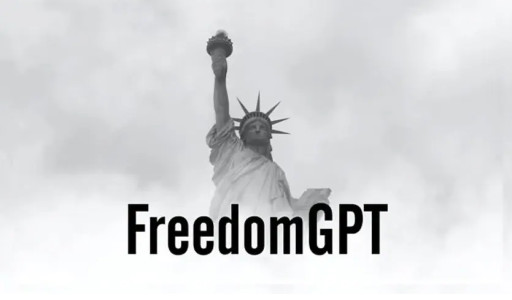 FreedomGPT Banner
www.FreedomGPT.com
AUSTIN, Texas, September 8, 2023 (Newswire.com) - The makers of FreedomGPT have created an App Store for AI Models that allows anyone to access the latest AI without download or technical expertise. Using the FreedomGPT App Store, users have the option to use Liberty, the world's most capable censor-free LLM, simply by visiting https://chat.FreedomGPT.com.
FreedomGPT's Liberty model was designed to be the world's most powerful uncensored LLM. This means users are always shown the exact model answer without the addition of post-processing bias. In other words, the LLM will always produce answers based on its training data and not filtered after the fact. Users can ask FreedomGPT's Liberty literally anything and it will answer 100% of the time.
Key features of FreedomGPT Web Version include:
Works on iPhone & Android:
The most requested feature of FreedomGPT 1.0 was the option to use it from a mobile device. Best of all, no native app is required since FreedomGPT 2.0 can now run in the cloud with laser-fast performance.
Easy Access to New AI Models
Every day, the world's best AI engineers are releasing spectacular AI software. Unfortunately, most of the time, unless you are also a top AI engineer with a high-end computer, it's not possible to easily run this software. FreedomGPT's Web Version changes all of this by giving developers the ability to make their AI creations available to all with one-click setup.
"In a world clouded by biases, we're proud to unveil FreedomGPT's Liberty, the most potent, uncensored LLM ever designed. Our commitment to authenticity ensures users experience AI in its truest form, unfiltered and undistorted. With FreedomGPT's web version, we're revolutionizing access and setting a new standard for AI interactions," said John Arrow, a General Partner of Age Of AI, LLC (the parent company behind FreedomGPT, LLC).
FreedomGPT is inviting journalists, researchers/developers, and AI enthusiasts to explore the capabilities of FreedomGPT's Web Version and share their thoughts. To learn more about FreedomGPT or try it out, please visit www.FreedomGPT.com or reach out to [email protected].
Contact Information:
Press Manager
Head of Communication
[email protected]
Original Source:
FreedomGPT Launches Web Version of Uncensored Chatbot and AI App Store
The post FreedomGPT Launches Web Version of Uncensored Chatbot and AI App Store first appeared on TREND MAG.
Media - TREND MAG originally published at Media - TREND MAG